CONCEPT
Sendai Business Hotel is always changing,

with time and with Sendai
Sendai Business Hotel was built in 1972 in the central business district of Sendai,
near the prefectural and city offices.

The city of Sendai has had its ups and downs, with major events such as the earth quake of 1978,
the burst of the financial bubble in the 90's and the most recent Great East Japan Earthquake,
but Sendai Business Hotel has continued business and continued to change along with the city of Sendai.

And now, after 46 years of business, Sendai Business Hotel is about to undergo another transformation.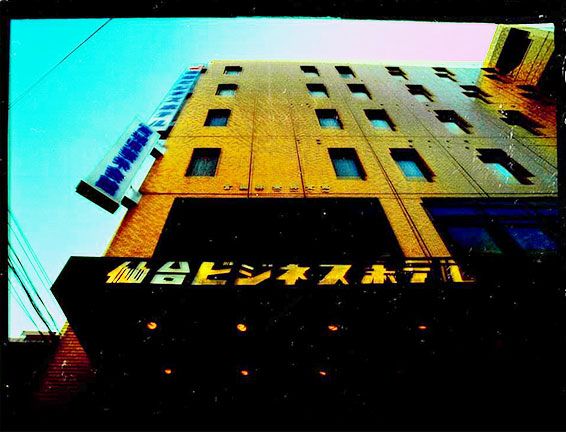 Exterior, 1983
Thanks to a strong economy, within a few years of opening Sendai Business Hotel grew to be an extremely popular hotel, some nights having to turn away 30 to 40 customers due to a lack of rooms. Given this situation, it was decided to enlarge the building in 1983.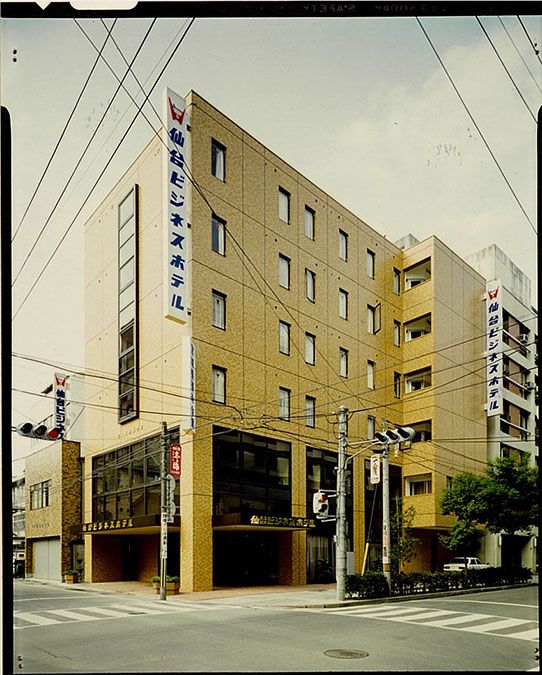 Exterior, 1983
Ever since, Sendai Business Hotel has continued transform to meet the needs of each era.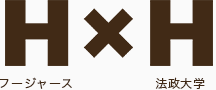 This is a joint project with the Watanabe Lab. of Hosei University, School of Architecture, led by professor Makoto Watanabe. Professor Watanabe has experience in a wide range of projects, from private houses to public projects. The goal of this project is to renovate the select rooms and propose a new image for a business hotel as being "bright and well-designed" while also showing respect to history and heritage.

Through a series of brainstorming sessions, the university and graduate school students came up with their own ideas, from which 4 were chosen to be realized.

In an age where the alternative options to hotels such as dormitories and Airbnb are becoming more common, this is also a challenge to rethink the possibilities of a hotel.

Each room was designed to show respect to local tradition and heritage, using themes such as bamboo decorations, shoji (paper sliding doors), Kokeshi dolls, and the combination of old and new.